召集中
Carly's Angels Drag Show
本站组织 于2023年02月17日发起 距报名截止还有0天报名已截止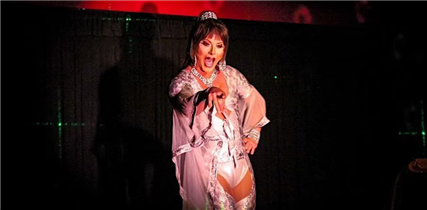 0人已报
活动时间2023-2-25
活动团长亿度传媒 Carly's Angels Drag Show报名参加
活动介绍
Carly's Angels has been performing at this venue for over 22 years, and is back to dazzle and delight the crowds once again! Come for dinner before the show, and enjoy the prohibition-style cocktail lounge where the sultry ladies of Carly's Angels will be brightening the stage in this 3 hour performance running every Saturday until July!
DOORS at 8:00pm. IF you want to join us for dinner beforehand, please make a reservation at theatticyyc.ca. If you do not make a reservation, your table will only be available at 8pm.
SHOW STARTS at 9:00pm. Please arrive no later than 8:30pm to ensure you can get a round of drinks before the show starts. Servers will not be providing service during sets.
RESERVATIONS are required if you:
a) purchased all the tickets under different names (we can't guarantee you will be sitting together unless you make a reservation listing all the ticketholder names). If you purchased tickets under the same name, you will all be sitting together, and no further action is required.
AND/OR
b) plan to join us before doors at 8pm. We are a full-service restaurant, and will be seating tables for dinner until 8pm unless you specify that you want to arrive earlier.
Please call 403-475-4741 or book online here to ensure your party can all sit together.
***2 drink or 1 food item minimum***